Robspierre wrote:

I found copies of God Emperor & Chapterhouse on ebay in this format and covers to match my trade copy of Heretics. I've been trying to locate the first three novels (Dune, Dune Messiah, & Children of Dune) but no luck so far.

Turns out I do not have a hard copy of Heretics, but here are my personal Dune novels vs the classroom sets I have.

and

I also have all four Pandora novels, Eye, The Best of Frank Herbert, Dosadi Experiment, & The Godmakers, all in paperback.

I want to get the newer hardcovers used to round out my collection as well as the Berkley trade paperbacks

Rob
Great additions Rob!
I have seen the top copies individual at the half price book stores here it town, but they are always in poor shape. When I see good ones Ill will pick up for sure. I need to get those two you have (book club edtions) and Chapterhouse still.
My real wants are
http://www.arrakis.co.uk/books.html
(cool site, various covers here)
the easton press
the blue UK
Pennington UK cover
polish covers
has anyone see this one?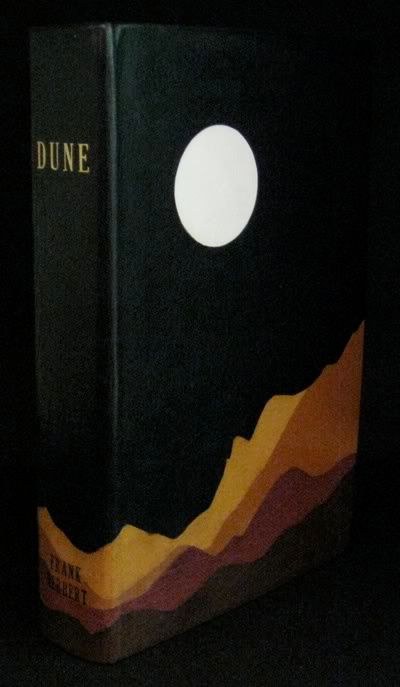 [/URL]