When Jon Stewart and Stephen Colbert announced their rally in DC, I knew I had to go. I knew immediately what my protest sign would be. Yes, this is me, doing my small part to restore sanity to the Duniverse: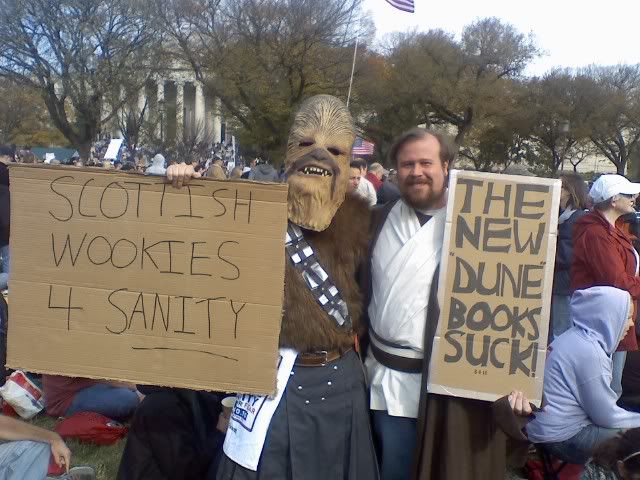 The sign was AMAZINGLY popular. I lost count at about 30 people taking my picture specifically because of the sign. Out of those, only 2 or 3 asked if they were "that bad". Everyone else was yelling, "Yeah, they DO suck!"
Here's a close up of the sign that I made the morning of the rally. I was very happy with the end result with as little time I had to make it.
I'm hoping to find some more of the pics people took so it doesn't just come off as me boasting I climbed every mountain with the only proof being a pic of me on a trail with a walking stick.
here's a close up of the sign:
The Rally itself was amazing fun!