So saturday morning I discovered my cat Bubba dead. At first I thought old age had gotten to him but a few feet away in the nice insulated box was a stray black cat also dead. Bubba looked like he was sleeping when I found him.
Because of the second dead cat we believe that Bubba and the other cat got into something that had been put out. We do not have any poison about and the two closest neighbors who loved Bubba due to him going to their places and helping do his part in keeping the rodent population down checked their properties for any leaks and what not nothing.
We do have some "people" for lack of a better word down the road who are less than stellar examples of human beings. I can't prove it but they have talked about poisoning animals such as coyotes and wild dogs. It may of been on purpose or it may of been just to get any animal.
Even if I could prove it, New Mexico law is pretty light but I have a sheriff deputy friend watching these assholes waiting to nail them for something that carries a stiffer penalty(the sheriffs department has been keeping an eye on them recently and this just makes my friend want to nail them even more) than if they were charged and found guilty of killing Bubba and the other cat. These people are loud and stupid and will slip up sooner than later. It still hurts though. Bubba was a good cat. He was a mouser and a hunter and he loved attention from my family and the neighbors who looked out for him as well.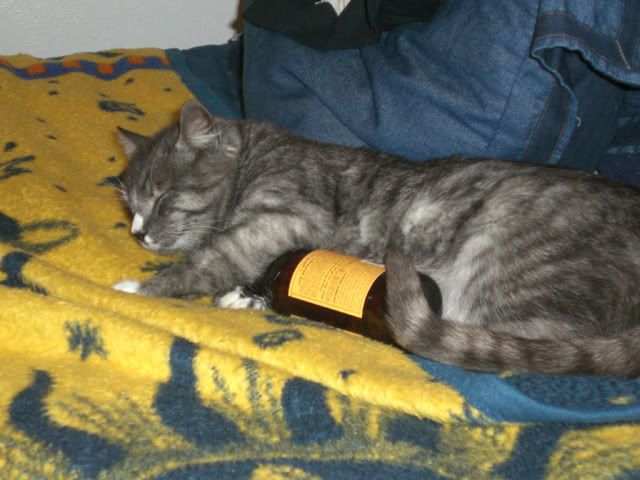 Rob